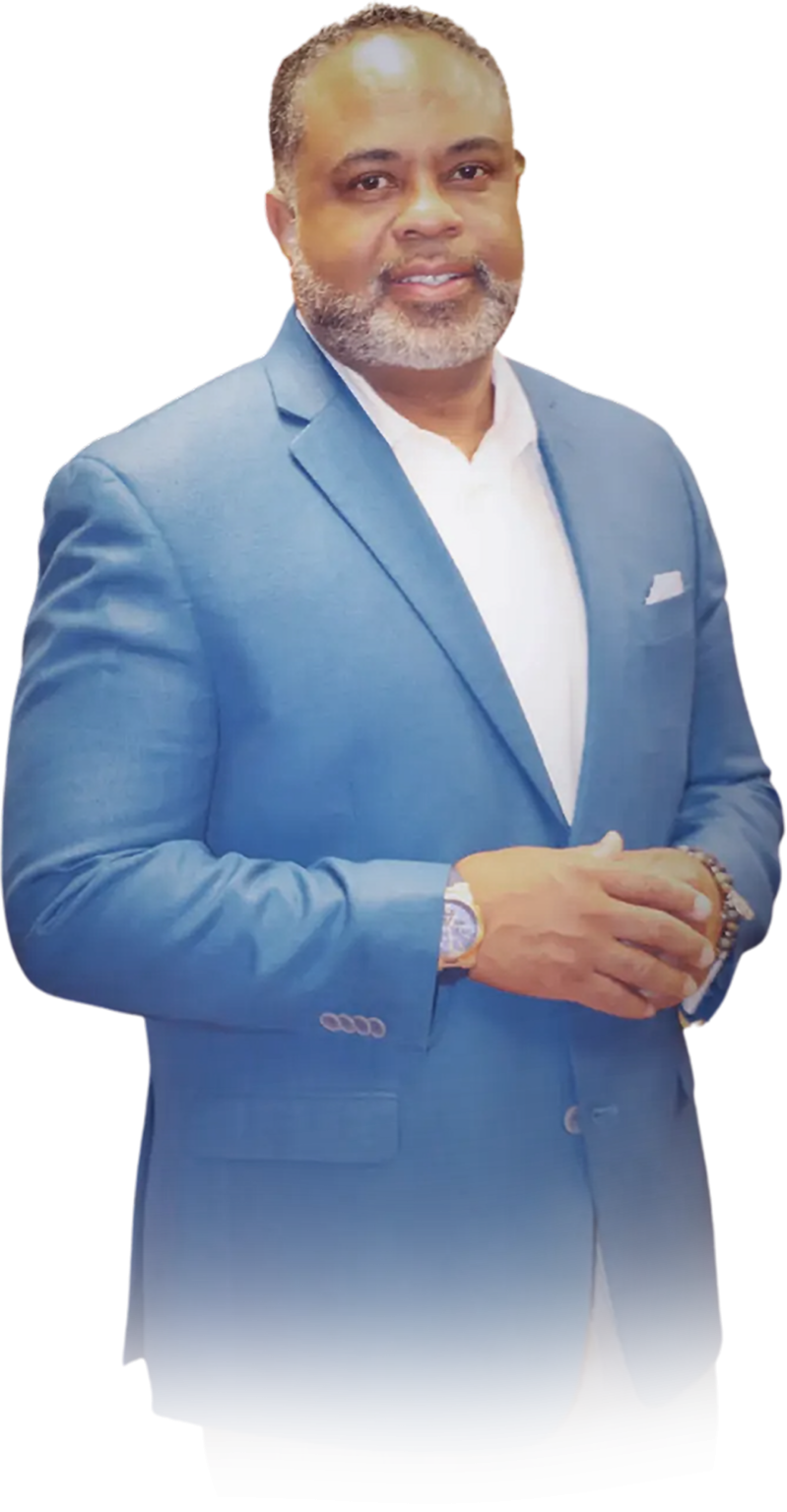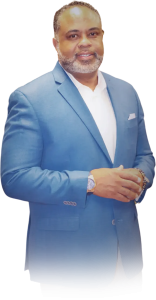 Dr. Douglas E. Brown, Pastor/Teacher is the modest, yet powerfully anointed, Pastor of the Great Commission Baptist Church where he began his pastorate in January 1993. He began his preaching ministry at the Greater Mt. Tabor Missionary Baptist Church in Fort Worth, Texas in April 1990 under his father in the ministry, Rev. E.L. Bowman.
​As Pastor, God has blessed Dr. Brown to be a blessing to the Great Commission Baptist Church where the church has experienced tremendous growth – from 53 members in 1993 to presently more than 5000. Dr. Brown strongly believes in the church's vision statement which is: "Building a ministry through the power, principles and promises of God's Word; to reach the sinner, teach the saint and strengthen the family." (Ephesians 5:22-6:4 and Matthew 28:19-20). To better help him maintain this vision and preach sound doctrine, Dr. Brown has attended Tyndale Theological Seminary and Southwestern Baptist Theological Seminary so that he will be better equipped to teach and preach our Lord's uncompromising gospel, and also serve the community.
​As well, he is active in the community and in the city. Dr. Brown has received many accolades of accomplishments for the work he continues to do throughout the City of Fort Worth. He humbly admits that while one plants, and another waters, only God, with His totally AWESOME self, can give the increase!
The Southwest Fort Worth Chapter of the National Women of Achievement recognized Dr. Brown as a Trail Blazer for Outstanding Dedication and Service; as well, the Fort Worth Alumnae Chapter Delta Sigma Theta Sorority, Inc. as a "Man of Vision Daring to Venture." Dr. Brown is an honored member of the Congressional Youth Leadership Council and an Advisory Member of Black Church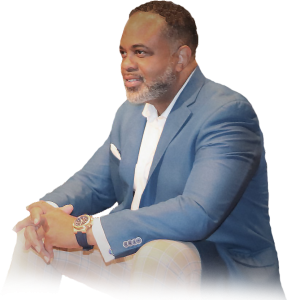 Studies for Brite Divinity School. He was also named a distinguished graduate of his Alma Mater, Paul Laurence Dunbar High School. Dr Brown has preached the Dallas Cowboys chapel service and provided invocation for the Texas State Senate. He is formerly a Deputy Sheriff for the Tarrant County Sheriff's Office where he worked for more than 11 years and is presently a Reserve Deputy Constable and is a proud United States Army Veteran. Sunday, August 29, 2010, Pastor Brown received an Honorary Doctor of Divinity from Saint Thomas Christian College.
Dr. Brown is the son of the late Rev. Ulysses Brown, Sr. and Mrs. Elizabeth Brown. He has been blessed in marriage to LaKedra L. Brown and is the father of three children Phairen Renee' Yaites (Courtney), Kaitlyn Elizabeth ("Katie-Liz"), and Tre'Jon Devon (Tre) and a granddaughter, Nyla and a grandson, Cobi.